Who stands behind all of this?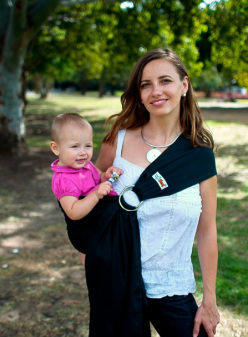 We are Queensland based family business.
It is mostly me – Mother of two beautiful darlings who love slings.
Same like you I believe that every baby should be carried.
I created slings that are extra light, strong, high quality,
100% cotton in great choice of colours at affordable price.

Myself and My husband came one day from Europe to Australia for our walkabout.
We fell in Love with this beautiful country and its way of living.
Our first days in Australia we spent mostly on visiting various rainforests around
Northern New South Wales area.
And of course going to the beach !!!
With time our babies came....
but our desire for traveling and bush walking didn't stop.

Carrying babies in the slings became the way.
There it became Walkabout Slings.


---